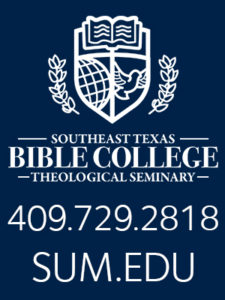 Who knew it was so easy to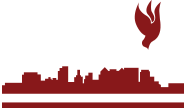 be a part of SUM Bible College and Theological Seminary right here in our area? Southeast Texas Bible College and Theological Seminary "Cohort," located at GoldenTriangle Church on the Rock in Beaumont, Texas, operates in partnership with SUM Bible College and Theological Seminary to enhance the distance education that SUM provides. SUM is a fully accredited Bible College.  SUM offers Associate and Bachelor of Arts in Biblical Studies programs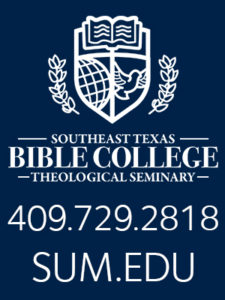 .                                      VISIT THE STBC BOOTH AT THE SOUTHEAST TEXAS HOMESCHOOL EXPO June 24, Lumberton, TX                                                  If solely academic training is not the direction your child wants to take in the future, consider the benefits of Theological training through SUM. Get in Touch with Kenneth at Golden Triangle Church on the Rock in Beaumont to find out more about the Southeast Texas Bible College and Theological Seminary.
SUM Bible College and Theological Seminary (SUM) equips indigenous leaders from America and the nations of the world by offering an affordable theological education combining academic instruction with practical hands-on ministry and personal mentorship. This mission empowers these leaders to be instruments of change in their communities.
"Empowering Leaders for the Fivefold Ministry"
Learn more about what Golden Triangle Church on the Rock's and Southeast Texas Bible College & Theological Seminary can do to help train, equip and empower you or your child for ministry. At the Southeast Texas Homeschool Expo you will find more information and details about this educational opportunity. SUM Bible College and Theological Seminary is nationally accredited by the Association of Biblical Higher Education (ABHE), the oldest Bible college accreditation agency, specializing in biblical ministry formation and professional leadership education. It is officially recognized by the Council for Higher Education Accreditation (CHEA) and the U.S. Department of Education. It is also one of the eight regional associations that make up the International Council for Evangelical Theological Education (ICETE), representing North America.