What visitors found at the
2016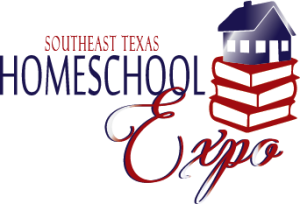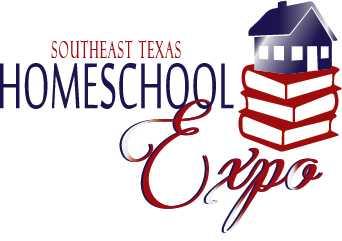 2017 updated Workshop schedule coming soon!! 
Don't miss this new event where homeschool families can get a glimpse of the support and resources available to them in southeast Texas.
Admission is $10 at the door, but our early registration fee is 2 adults for $15 until June 7. (18 and under attend free with adult attendees.) Pay with Paypal, bring your receipt to the expo and walk on in to visit co-op and support group leaders, business exhibits and informative workshops from 9am until 3pm Saturday, June 24 at Journey Community Church in Lumberton, Tx. At the Door Entry begins at 8:30 and Exhibit Hall opens at 9:00 am. Workshops will begin at 10:00 am. 
Below you will see what we offered in our 2016 Workshop Schedule to give you an idea of what we're up to at the SETX Homeschool Expo 2017!
You'll be able to attend informative and encouraging workshops by area educational professionals and veteran homeschool moms and dads:
From Veritas Classical Academy, Tom Owens will present "High School Homeschool Anxieties – Strategies for College Admissions, Scholarships & Test Preparation," helping you help your child prepare for and perform well on tests, whether for college entrance or entering the workforce.Tom Owens is a board member of Veritas Classical Academy, investor, and co-founder of several well-known brands in the test preparation publishing space.  Tom attended Texas A&M, completing a degree in chemical engineering, with scholarships awarded exceeding his cost to attend, including tuition, room, board and books by more than $1000 per semester.  In this fast-paced presentation Tom will share strategies based on his personal experiences and professional expertise in the test preparation field, including admission strategies for both elite and state schools.  Attendees will receive a free PSAT preparation book courtesy of his imprint, "Test Prep Books."
Assessing and Working With Dyslexia- The Multisensory Reading Center
 offers a workshop with Jen Parra and Julie O'Brien, to help parents of struggling readers, writers or learners assess the needs of their children and work toward proficiency.  Jen Parra founded the Multisensory Reading Center in 2015 and has over 12 years of experience working with children who have learning differences, including dyslexia, ADHD, autism, LD, and ESL students. She believes that all children can reach their potential with patience and multi-sensory teaching methods.  She also enjoys working with parents to help them better understand how to support their child with learning differences. Julie O'Brien has close to 25 years of experience with children who struggle with reading and writing. Her experience includes dyslexia, Reading Recovery, and comprehension strategies. She believes that all children can gain confidence and develop skills to become successful readers and writers. Both are certified language specialists and will offer a free dyslexia screening and counseling during their workshop or at their exhibit.
Find out about Multisensory Reading here.
   (
Register online for screening.
)
Goldbeck Learning Clinic- "Nuggets for Success". Join Dr Tanya Goldbeck in an interactive workshop. "Nuggets" will be gathered that include: steps to success, how to go beyond just knowledge level learning, and knowing how to enter both sides of the brain.  Curriculum is a valuable tool     for teaching, but the learning process is the way the information enters the brain of the young child.  Relax and participate so that you learn to "teach so that learning takes place."  She will also be available to answer your questions on techniques and tidbits that can help your child struggling with ADD/ ADHA, dyslexia, or other learning deficits. Dr. Tanya Goldbeck brings 47 years of experience to share with you. She has served the golden triangle in educational counseling since 1970. Her list of credentials is as long as her heart for helping you and your children is strong.
Healthy Body…Healthy Homeschool-  Anytime Fitness wants to show you how fitness can be regularly and practically implemented into your homeschool routine in this informational and helpful workshop. Physical fitness is good for the brain and good for the body. Not only does staying active and having a fitness routine build physical, muscular and bone strength, but your mind, awareness and even attitudes are often regulated by physical activity. Don't get in a rut, get in a routine! Daisy Hargraves, homeschool mom, a model of fitness, nutrition and fitness coach, and owner/operator of Anytime fitness will show you the ropes on the importance and ease of working physical activity into your daily routine, for YOU and YOUR CHILD. No matter your schedule or interests, physical fitness can be a natural and healthy part of your homeschool!
So You Have a Diagnosis-Now What?  Starpoint Educational Enrichment Center is providing a timely and encouraging workshop for anyone who has been touched by a child with autism. You will find great information in this workshop that can help you homeschool your own child with autism, help your entire support system understand the breadth of their influence in your student's learning experience, and give you encouragement in your journey of love and grace with learning how to parent and teach exceptional children. The professional educators and child-care providers at Starpoint EEC have years of experience to share with you, helping you enrich your homeschool family and providing a the support and help you need.  There is a door prize for this workshop: a signed copy of Autism Sisterhood, by local author, Michele Brooke will be awarded to an attendee of this workshop.  Will you be the one who gets the FREE copy? (A signed copy of Autism Sisterhood  will be available for purchase from the author at an exhibit table.)
Preparing a High School Transcript- David Mosley, a local homeschool dad and Coordinator of Institutional Effectiveness and Grants at Lamar Institute of Technology will give you the details on how to prepare your child's path through high school such that when you are considering college entrance, there will be nothing to fear.  He has graduated 6 of his own children from high school, each going on to post secondary institutions holding an effective and more than acceptable Texas private school transcript. He'll show you how to prepare your child's path in high school, how to account for credits and scores and how to prepare the transcript that will be accepted by colleges and universities without question. Mr. Mosley has been a benefactor to the homeschool community of southeast Texas in his role at LIT and as a gracious helper to any who have asked for his assistance. Lighthouse Educational Services is proud to sponsor this workshop and we look forward to hosting Mr. Mosley and other dedicated homeschool parents in workshops throughout the year at our new facility at Ridgewood Church in Port Arthur.
Alert Academy presents: "Cultivating Men of Integrity" Workshop by Homeschool Graduate Jonathan Boulden." Men of today are abandoning their God, their churches, and their families; we'll look at ways that parents can stem this tide by cultivating lasting integrity in their own sons."  Jonathan Boulden, a homeschool graduate, will encourage you in your journey in raising your snaggle-tooth little boys into men of integrity. He works at International ALERT Academy  where young men are trained to become fathers, husbands, leaders… Their motto is "Preparing Generations to be Followers of Christ," and their goal is to seek to equip individuals with tools to better prepare them for the specific callings God has placed on each of their lives. Come and be refreshed in your soul for the worthy cause you carry in training your young men for their future.
How Nutrition and Toxins Affect Behavior- Dr. Bill Yeary, homeschool dad and founder of Getting Well Naturally hosts this compelling workshop that will heighten your awareness on how diet and toxins could be the culprit that needs addressing when it comes to behavioral issues for both YOU and YOUR CHILD.  In clinical practice for over 15 years, Dr. Yeary is a Biblical naturopath, nutritionist, and herbalist who can offer discerning, Scriptural solutions to homeschooling medical and behavioral issues in this workshop for anyone seeking nutritional and health management. 
Homeschool 101: Everything you need to know about getting started homeschooling in Texas- Years of experience and knowledge will be tapped in this workshop provided by Jube Dankworth of Texas Home Educators.  Jube educated her own children at home and now spends time scheduling and taking field trips with her homeschooled grandchildren. Speaking with thousands of home educating parents and seeing the needs of the community, Jube has dedicated her time, talents and more than three decades of experience to helping homeschools thrive in Texas. She knows the laws, the criteria, where to find curriculum and how to make homeschooling work. Get the advice you need and soak up the experience to make your homeschool decision easy and effective!
What's a Dad to Do?- Dr. Paul Gerstenberg, a homeschool dad and founder of  Gerstenberg Clinic in Nederland along with several other veteran homeschool dads will answer that question in this interactive, dads-only workshop. These men can help give direction to your homeschool by encouraging and sharing their years of experience, insight, and godly counsel to give vision to and equip homeschool dads to lead, encourage and disciple their wives and children. Helping dads lead their families as Christ is leading them is a primary goal of Lighthouse Educational Services. Because you're not just home-schoolers; you're a homeschool FAMILY!
Teaching Writing Without Tears- If you would rather have a tooth pulled than try to get your child to write and your child would rather receive a shot in the arm than  write a paragraph (or essay,) then you may need some encouragement in making writing work in your home school. Lighthouse Educational Services would like to help with your writing goals. Veronica Pedraza, homeschool mom and co-founder of LES, will provide a workshop sharing her experience in what works and what doesn't concerning teaching writing, especially to reluctant writers. Using IEW along with a number of other resources and understanding the developmental stages of writing can help you know how to relax about writing and learn what you should expect from your child. Veronica has taught writing to homeschool students at co-ops for many years in addition to teaching her own children, five of whom have gone on to do well in college composition courses.
Vanguard Classical Academy introduces Teaching Logic in an illogical age.  Logic was once the center of instruction and the basis for further learning. After the the basics of reading, writing and math have been established, logic studies enhance reasoning skills as students begin to consider abstract ideas. It has become a subject dismissed in modern education, but is still the emphasis of classical schooling. Dr. David Stovall, of Vanguard Classical Academy, will present an interactive workshop on how logic can be incrementally and practically implemented into your student's daily lessons and utilized across the curriculum. By helping you teach your child reasoning, Dr. Stovall will be giving you the tools to teach your child how to learn from the world around him. Dr. Stovall along with his wife, Erika, founded Vanguard Classical Academy in 2012. In addition to his board/administrative duties, Dr. Stovall teaches 6th and 7th grade Worldview, Introduction to Logic and coaches Tennis at VCA. He is a graduate of Texas A&M University with a B.S. in Biochemistry and UT Health Science Center-San Antonio with a Doctor of Dental Surgery.
Curriculum and Resource Open House- You will find a room filled with curriculum and published resources for you to examine and handle at the Southeast Texas Homeschool Expo so that when you are making your decisions to purchase material for your homeschool, it will not be based solely on a picture or online description. Because our nearest homeschool bookstore is over 80 miles away, many of us purchase curriculum based on recommendation or after perusing the internet for hours seeking what we think will meet our particular needs. We want to provide you with a real look at some of what other homeschoolers are using. The books will not be for sale and many will actually be donated or loaned by other homeschool families, but sometimes it helps to just look over the contents and presentation before making your decision. We've contacted publishers and they have sent material and we have gathered up our own material so you can feel, see and evaluate before you make your purchase online from new and used sellers.
Moms Only-The Heart of Homeschool: Keeping the Focus on Christ-What happens when we begin to feel the social pressure that makes us think we have to make our children perform better, be academically stronger and even behave better than others because that's what everyone expects? Well, we get burned out and lose the real reason we are homeschooling- to train our children up in the Lord and make sure we use every opportunity to point them to Christ. It's easy to get off track, but there is a way to redefine our motives and set our eyes on the goal of glorifying the Lord through the dedication and nurturing of home schooling. Bring a notepad and take notes to this uplifting and encouraging workshop by veteran homeschool mama, Lori Carl. Lori has spent the past 23 years educating her children at home and learning what it means to both lose and regain this focus. Lori is an educator at heart and co-founder of Lighthouse Educational Services, where workshops like this are planned all year long! Come prepared to learn from her experience as she shares the heart of homeschool!
Home School Graduates and Veterans Q and A- Have you ever wanted to just sit down with someone who has already completed homeschool or has been involved in it for many years and just get advice and tidbits of wisdom that they have gained from the experience? Well, this is your opportunity to do just that. We'll have a small panel of moms and graduated students that can tell you about their experiences, what they did to overcome obstacles and what made it all worthwhile.  Nobody knows everything or can tell you what will work for you, but many have gone before you, made the mistakes, learned some things, seen the outcome, and they can share some of that with you as you ask the questions about what concerns you. There will be representatives from large and small families, classical and traditional learning styles, and more. Come visit with them for a while.
My Momma's Essential Oils presents The Oils of the Ancient Scripture, an insightful and exciting workshop informing you of the uses of essential oils and their connection to ancient and Biblical history. (Young Living Essential Oils product sampling will be available during this workshop.) Lending healing, help and hope in a world ridden with physical and mental struggles, essential oils are a practical answer to some of our daily concerns and ailments. Kaylynn Gibson will inform and enlighten you as she shares her knowledge of the most common  Ancient Scripture oils and their uses. Visit her store online for more information: www.mymommasessentialoils.marketingscents.com
College Campuses Connect to Homeschool- So what do the college campuses have to do with homeschool? Everything! If you have a child in high school, then you will want to know. Our local campuses offer a variety of wonderful options for developing a great transcript through those high school years as well as non-degree workforce courses to lead a student straight into a career out of high school. Don't wait until your child is a junior or senior to find out that Lamar University, Lamar Institute of Technology, Lamar State College Port Arthur and Lamar State College-Orange campuses have opportunities available to help you develop a program of study aimed at guiding your child to an easy start after high school. Not only do the campuses offer degree programs, dual credit courses, testing services and prep, but several also offer workforce development, electives that work toward a job or degree. Each campus will be represented in a "mini-expo" that will present information from numerous departments at each institution. They will host informational breakout sessions throughout the day as well as consulting and general information at their exhibits. Get a good grasp of what you can do now to give your child the best opportunity for vocational success by visiting this College Campuses Connect Mini-Expo Workshop.
Tiger Rock Martial Arts of Bridge City brings you a new perspective on homeschool physical fitness with Elyse Thibodeaux, Certified TaeKwonDo Instructor. Elyse holds a 5th Degree Black Belt that came through experience and challenging training. Now she offers you her knowledge and advice, demonstrating how the program can and will provide your student with the physical fitness program that will satisfy your child's PE credits. Home schooled students who participate in their program will gain the ability to choose, and commit to a program that will challenge them to reach new levels and new goals through their 15 step system.. They will learn to inspire themselves to greater achievements as well as inspire others as they demonstrate the core values of our program within our Academies, at home, in their Community and in the World. Not only will Tiger Rock Martial Arts provide the necessary PE credits, but in the process will aid in building your student's social skills, confidence level and awareness of social responsibility. Engage with Tiger Rock at the Southeast Texas Homeschool Expo  and learn how you can offer effective fitness along with life-changing confidence and skills to your child through their program.
You may also register ahead for a free Dyslexia screening and consultation with the Multisensory Reading Center by entering you reservation here.
Be sure to visit the websites of our exhibitors and find out more about them by clicking the links in the sidebar of the pages. They are here to support and encourage homeschooling in southeast Texas!