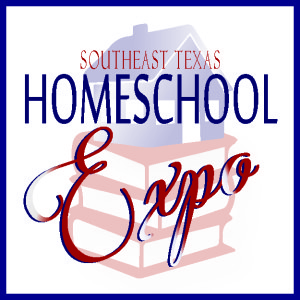 What is an expo?
An Expo is a regional event that aims at educating the public, sharing innovation, promoting progress and fostering cooperation. It is organized by a host organization that invites other businesses, companies, organizations, the private sector, the civil society and the general public to participate.
Homeschooling… is  that even legal?
That is a common question for those who have taken on the task of meeting their children's educational needs at home. Yes, it is not only legal, but a viable alternative to public and private school. Texas does have some laws and codes that specifically address home education and those considering it should examine those and be informed as they choose this alternative. At the SETX Homeschool Expo you will find more information about how to homeschool in Texas. 
Can I bring my children to the expo? Are there workshops for them?
Children are absolutely welcomed at the Expo. We are working on some great, interactive workshops for children and high school students at this year's expo. Check back as we update what's happening in the family connection workshops! Registration for all programs will be on a first-come, first-served basis and will be available as space allows.
What is your refund policy?
We do not offer refunds.  You may transfer your registration to one other person or family by emailing expo coordinators at setxhomeschoolexpo@gmail.com   with the name of person to whom the admission is being transferred along with the name and date of the original purchased admission. After June 21st, no registrations may be transferred. 
Should I register for each workshop I attend?
Workshops are first come, first seated. Some Workshops will fill up, so make sure to plan ahead for the best seating! You may need to arrive 15 minutes before workshops. 
Fussy or crying babies or children are required to be immediately removed from any speaking session or from the Exhibit Hall. If a child is disruptive, the parent is expected to and may be asked to leave the Workshop/Exhibit Hall to ensure that everyone is able to enjoy the Expo.
Children ages 14 and under must be accompanied at all times by one of their own parents unless they are engaged in a child's workshop at which parents are permitted to leave them temporarily, and parents assume all responsibility for their children and their behavior.
May I bring my infant/toddler?
Infants and toddlers along with other children may attend free of charge with their parents. In workshops, please do not occupy an additional seat with your infant/toddler seat if the seating is insufficient to allow other attendees a seat. 
Is there a room reserved for nursing mothers?
The Business Office off of the Main Hall has been designated specifically for nursing mothers and may be used at your discretion should you require a quiet private space to care for your infant or toddler. There will be a sign designating the room. We will make every effort to ensure your comfort. 
Are the workshops schedules posted?
A workshop schedule will be posted on this site as soon as available. Listed speakers and exhibitors are confirmed, but there may always arise circumstances which could prevent a speaker/exhibitor from attending. Schedules are subject to change.
May I bring a stroller?
Strollers and rolling shopping carts are welcome in the Exhibit Hall. Due to fire codes, strollers are not allowed in workshops; however, stroller parking is available. If you feel you have a special circumstance concerning a stroller, you may email setxhomeschoolexpo@gmail.com to explain your situation and to request a special exception.
May I volunteer to help at the Expo?
We welcome your help at the Expo and encourage you to contact us at setxhomeschoolexpo@gmail.com if you would like to help make the expo a success. You will not have to pay for admission, but will need to consent to screening and background check.  We do not want anyone's business to be unable to place an exhibit in the Expo due to financial hardship. Become an Expo Volunteer and take advantage of discounts on exhibits or workshops while space is available.
Additional Details
Photographs/Videos
By submitting my registration or paying for admission at the door, I understand that photographs or videos of the Expo and its attendees will be taken and that photographs/videos of me and/or my family may be used for publicity, advertising, and promotional purposes.
Literature Distribution
Attendees may not distribute literature of any kind to anyone. This privilege is reserved for Exhibitors and Advertisers only and is restricted to the Exhibit Hall areas and Workshop/Breakout Rooms.
Southeast Texas Homeschool Expo, at its sole discretion, reserves the right to require anyone deemed disruptive to leave the premises immediately.
Map Our Location
https://www.google.com/maps/place/Ford+Park+Entertainment+Complex/@30.0111091,-94.1797292,15z/data=!4m5!3m4!1s0x0:0xdf0efd426035aade!8m2!3d30.0111091!4d-94.1797292
Disclaimer
All information provided during the Southeast Texas Homeschool Expo by exhibitors and speakers is presented in good faith, and for educational purposes only.  Information is given solely on the basis that users will be responsible for making their own assessment of it, having regard to their own circumstances, needs & requirements and those of their family.  While the sponsors and directors endeavor to enlist vendors to provide up to date information and guidance for your use, it may be open to misunderstanding and/or misinterpretation.  You should therefore know and understand that any information provided during the Southeast Texas Homeschool Expo is the express opinion of the presenter of that information, and not necessarily that of the sponsors or directors of the event.
The sponsors and directors of the SETX Homeschool Expo do not make any warranties about the completeness, reliability, or accuracy of any information given in the workshops and/or exhibits.  Any participation therefore taken on your part is strictly at your own risk.  We are not and may not be held liable for any losses or damages in connection with the use of the products or information provided at the Expo.