Have you ever felt like your home schooling was more of a chore than a ministry? Well, that's probably true for most of us. Getting back to the place where we began when we offered our families the good fruit that lends itself to spiritual growth as the primary goal of our teaching can be a wooded path. Abiding Truth Ministry offers the tools to help you clear the path and navigate your way back. Providing mentoring, educational tools and Biblical guides and curriculum, Abiding Truth Ministry can be more than just a program or another subject in your home school.
Dara Halydier is the speaker, author and mentor behind Abiding Truth. You will find Dara mentoring, teaching, and training women from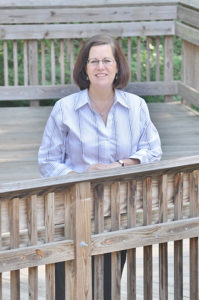 all walks of life in Biblical knowledge and disciplines.  Her talks are educational as her listeners learn how to have a deeper walk with their God, how to accept themselves, and how to pursue godliness.  Dara's books are used for church and Sunday school groups, homeschool curriculum, and in co-ops.  Life Management skills are taught through her books and her mentoring to young girls, moms, and families.
"As a veteran homeschooler of 21 years, Dara has the expertise to mentor you through the processes, find curriculum, and problem solve for your family." After raising five boys and homeschooling them through all twelve grades, Dara is an expert on the subject. Visit her booth at the Southeast Texas Homeschool Expo to speak with her, find out more about the materials she offers and even schedule an event for you co-op or support group at which Dara may speak to others sharing life with you.