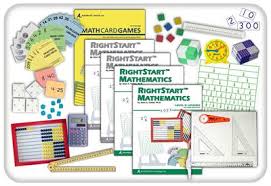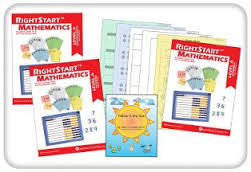 Southeast Texas Homeschool Expo welcomes RightStart Math! Come find out how by playing games and having fun, a child can learn math and you can enjoy teaching it. Struggle with math concepts no more!
RIGHTSTART™ FOR HOME SCHOOL
This unique, award-winning, hands-on program de-emphasizes counting, uses visualization of quantities, and provides strategies and visual pictures for learning the facts. Understanding and problem solving are emphasized throughout the curriculum.
The primary learning tool is the AL Abacus, a specially designed two-sided abacus that is both kinesthetic and visual. The AL Abacus is grouped in fives and tens for quick recognition of quantities. The second side of the AL Abacus teaches place value to the thousands. Children develop visual strategies as they use this manipulative.
Practice is provided with math card games, minimizing review worksheets and eliminating stressful flash cards. These games provide interesting and varied repetition that is needed for the automatic responses to the facts. More importantly, these games provide an application for new information and create hours of fun learning math facts and concepts.
Find out more about the games, the concept and the learning possibilities by visiting the Math Games workshop at the SETX Homeschool Expo provided by RightStart Math.