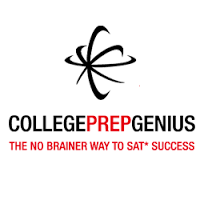 Free college for a test score! It can happen…to you! Check your gift bag at the Expo for more information!  A College Prep Genius Boot Camp will be held in the Golden Triangle in August. You can find out more about the local College Prep Genius Boot Camp and the free eCourse that comes with it at the Lighthouse Educational Services exhibit booth at the SETX Homeschool Expo June 24. There are more College Prep Genius Boot Camps all over the country.
Learn more by visiting www.collegeprepgenius.com. 
The SAT doesn't test how smart your kids are, nor does it examine how much they learn in school. Kids with 4.0 GPAs can bomb this test! Why does this happen? Because the SAT mainly tests your ability to take the SAT. It is a standardized exam, which means that even though it is offered SEVEN times a year, each one of these tests has to be created equally. That means that although every test is different, they all MUST have the same types of problems. The test uses the same recurring patterns over and over again! That's GREAT news, because students only need to learn these patterns!
College Prep Genius offers a High School Prep Genius guide too! Don't wait until your child is thinking about college to get ready to do well on the and be prepared. High School Prep Genius gives parents answers to all the questions they ask about high school (and the questions they should ask)! Everything from transcript preparation to nailing the college interview, HSPG teaches how to turn a student's high school career into a springboard for lifelong success! This is a guidebook to navigating through high school and beyond. Help your students maximize their opportunities and achieve their highest potential with the award-winning help of High School Prep Genius!