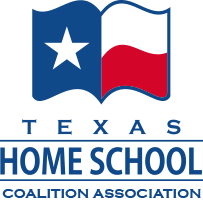 THSC has been "keeping Texas families free" for over 30 years. They've been a part of making the changes in legislation that made home schooling in Texas free and they are working constantly to keep it that way. They have values. They have experience.  They have our backs!
THSC facilitates help for its members from curricula, to socialization by offering a number of terrific resources for learning about events and opportunities and helping get them connected with groups and opportunities in their own areas. Texas leads the nation in the number of home schooling families.
Standing in the gap for family values, THSC leads the way for home schoolers in Texas to maintain their rights to educate, care for and make decisions with their families. Throughout its history, THSC has fought CPS overreach on behalf of its members. By the grace and blessing of God, nearly every CPS reform that THSC filed this session was passed. Because of the protections passed into law this session, home school families will avoid government overreach, suffering and legal action that disrupts home school families across the country.
In addition to that already mentioned, as a member of THSC Association you receive free legal assistance for issues related to home education and access to resources for military home schoolers, single-parent home schoolers, and children with special needs. You also receive the latest news regarding home schooling in Texas, current parental rights issues, our dealings with state and local officials, and much more.
Join Ashley Lawson, THSC Leadership Support Manager, in two workshops courtesy of THSC at the SETX Homeschool Expo at Ford Park in Beaumont, TX June 22-23. She'll share with you the basics of beginning to homeschool and then motivate you with understanding of Texas Laws as you discover the freedom and benefits of homeschooling in Texas!  Ashley is passionate about what home school groups offer to home educators and is truly blessed to serve THSC and home school group leaders. She is currently home schooling and serves as director of a home school co-op in Johnson County, Texas. She formerly worked outside the home before feeling called to stay home and educate her children. Ashley and her husband Mike have six children, one grandchild and one on the way. She enjoys reading, being outdoors and spending time with her family. Connect with her in workshops and at the THSC Exhibit Friday and Saturday, June 22-23 at the SETX Homeschool Expo!
June 22, 2-6 pm
and
June 23, 9am-4pm
Ford Park Entertainment Center
5115 IH 10 Access Rd
Beaumont, TX 77705
Hotel and visitor's information: www.beaumontcvb.com. Reserve your room at the MCM Elegante Hotel for a great price of $99 for this event.
$10+tax with online early registration
or
$15 (tax included/cash, debit or credit) at the door