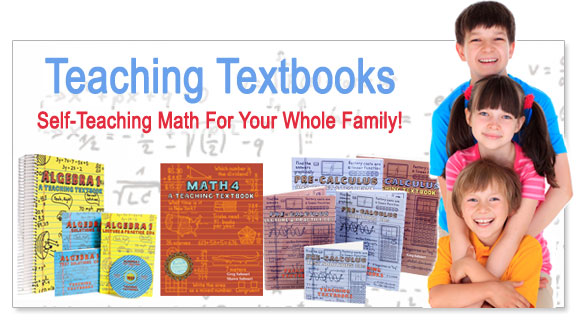 So…. math hasn't always been your strong point? Well, even if it is, sometimes the instructing, grading and correcting can simply take up more time than you have to give. That's when Teaching Textbooks is your personal helper and instructor for math at nearly every level.
This user-friendly math system was developed specifically for homeschoolers and it solves some of the issues that make teaching math a challenge.They even offer placement tests online.
With a superb support system for this CD-ROM based math instruction, you will never be found unable to help your child with math. CD-ROMs for each course actually teach the lessons. (CD-ROMs will run on either Windows or Mac systems.) Lectures on the CD-ROMs are audio presentations accompanied by step-by-step written explanations showing how to work each problem. Lectures are interactive,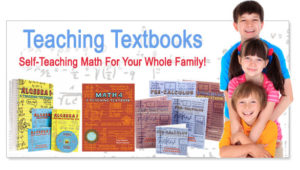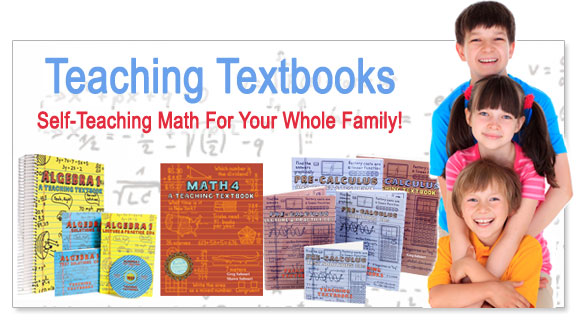 requiring students to answers questions from time to time, both to keep them engaged and to test their understanding. The screen designs are colorful and nicely illustrated without being too busy.
While it is possible to complete the entire course using only the CD-ROMs, parents and students often find the textbook offers ease of use by the parent and added instruction more feasible. In addition, if you prefer your child to complete problems already printed instead of writing them down, the workbook includes all the problems presented in the lesson.
It's everything you wanted in a math program, including the instructor. Stop by the Teaching Textbooks exhibit booth at the Southeast Texas Homeschool Expo to see the complete course offerings from this award-winning math program!
June 24, 2017
9:00 a.m. -3:00 p.m. (doors will open at 8:30)
Journey Community Church, Hwy 96 in Lumberton, Texas
Entry At Door: $10 per Adult (cash please) students 18 & under are free
Pre-Register through the website via PayPal 2/ $15.