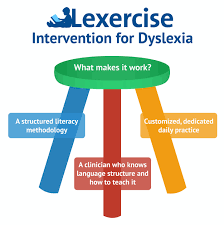 Reading struggles? There is help that works! Schedule your online screening  and consultation with Multisensory Reading Center by selecting this LINK. 
MRC is your partner providing expert help for dyslexia and struggling readers through online Orton-Gillingham based lessons. Jen Parra has the tools and experience that can make the difference for your struggling reader!
MRC has helped families in southeast Texas find a solution to reading struggles and has a track record of success. Once you have completed your screening, you will schedule a consultation online with Jen Parra, a dyslexia specialists who can tell you about dyslexia and give you insight into how you can assist your child at home as he/she learns with dyslexia. This could be the answer that you need and will be a great resource for SETX parents who are considering homeschooling a struggling learner. Homeschooling allows great flexibility in catering an education profile to meet your child's needs – especially those who need more one on one time and a individualized pacing.
We are sure you will gain valuable information and tools to plug into your homeschooling journey through opportunity with the Multisensory Reading Center. See more information in your SETX Homeschool Expo "Swag Bag" that you will receive at the event!
Multisensory Reading Center–Your partner providing expert help for dyslexia and struggling readers through online Orton-Gillingham based lessons. Visit MRC now and begin making reading a fun and exciting part of your child's education!
Jen Parra, M.Ed, LDT, CALT
Jen Parra founded the Multisensory Reading Center in 2015, and has over 13 years of experience working with children who have learning differences, including dyslexia, ADHD, autism, LD, and ESL students. She believes that all children can reach their potential once you find the way they learn best.  She also enjoys working with parents to help them better understand how to support their child with learning differences.
Jen has a Masters in Education from Midwestern State University with an emphasis in dyslexia. She is a certified teacher in EC-4, ESL, and Special Ed. K-12. She is also a Certified Academic Language Therapist (CALT), and a Licensed Dyslexia Therapist (LDT) in the state of Texas.
SETX Homeschool Expo
June 22, 2-6 pm
and
June 23, 9am-4pm
Ford Park Entertainment Center
5115 IH 10 Access Rd
Beaumont, TX 77705
Hotel and visitor's information: www.beaumontcvb.com. Reserve your room at the MCM Elegante Hotel for a great price of $99 for this event.
$10+tax with online early registration
or
$15 (tax included/cash, debit or credit) at the door
​
Facebook: SETX Homeschool Expo
Instagram: SETXHomeschool
Twitter: SETXHomeschool
Lunch options will be available for purchase in the Ford Park Concessions Booth.