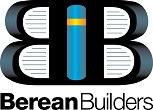 Who is Dr. Jay Wile? He's the author of award-winning science texts that are a household name among homeschool families. His Berean Builders science texts are among Cathy Duffy's "Top Picks." Dr. Wile  holds an earned PhD in nuclear chemistry and is able to speak in the most technical of terms, yet  in his textbooks writes to students as if he were in the room sharing his love of the subject with them. This format has made both his "Exploring Creation with…."series, published by Apologia, and his "Discovering Design with…"series the most applauded science texts among home school students, as they motivate them to become interested, self-learners.
At the SETX Homeschool Expo, Dr. Wile will provide a workshop with parents about the importance and capacity to teach children critical thinking across the curriculum and will share with high school students and parents about life and its amazing design. When not in a workshop, Dr. Wile will be at the  Berean Builders' exhibit, where you will be able to have conversations with him as you peruse his textbooks and publications.
Dr. Wile's love of science is demonstrated by the many awards he has won for excellence in teaching and research. He has also presented numerous lectures on the topics of Nuclear Chemistry, Christian Apologetics, Homeschooling, and Creation vs. Evolution. He has published more than 30 articles on these subjects in nationally-recognized, peer-reviewed journals, and has 13 books to his credit, the latest of which belong to an award-winning elementary series that teaches science using history as a guide.
Dr. Wile and his wife of more than 30 years, Kathleen, homeschooled their daughter, Dawn, from the time they adopted her until she graduated high school.
Don't miss this incredible opportunity to meet and learn from one an accomplished man of science.
You can learn about Dr. Wile's curriculum at http://www.bereanbuilders.com.
SETX Homeschool Expo
June 22, 2-6 pm
and
June 23, 9am-4pm
Ford Park Entertainment Center
5115 IH 10 Access Rd
Beaumont, TX 77705
Hotel and visitor's information: www.beaumontcvb.com. Reserve your room at the MCM Elegante Hotel for a great price of $99 for this event.
$10+tax with online early registration
or
$15 (tax included/cash, debit or credit) at the door
​