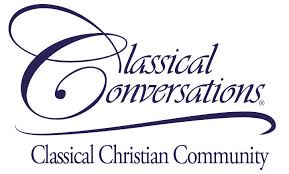 Share the love of learning through a Christian worldview and fellowship with other families with Classical Conversations.
CC families thrive using three keys to a great education: Classical, Christian, and Community.
Come visit with a Classical Conversations Community member at the Southeast Texas Homeschool Expo June 22-23 at Ford Park. You'll find that they offer:
Accountability and support from like-minded parents
Rich downloadable resources, online forums & video tutorials
Community (In-person & online), encouragement & fellowship
Tried & trusted learning framework with recommended assignments
Parent-trained tutors that model the Classical approach
At CC, they share a firm belief that parents are the best teachers for their children.  Classical Conversations parent-trained tutors have been cultivating a love of learning for over 20 years. They do this by modeling learning and being encouraging and supportive. They partner with homeschooling parents who love to learn, and offer three days of specialized preparation during the summer and ongoing training through monthly online webinars and a self-directed online training tools..
In the early years, parents attend community day once a week with their children.
The parent-trained tutor leads the group of children (no more than 8 students) while modeling teaching techniques that the parents can use at home.
When students begin to attend community without their parents (usually around age 12), the parent-trained tutor stays in close relationship with each parent. Even then, parents are always welcome to observe.
Parents remain the primary educator of their child, tailoring the assignments at home to challenge students in areas where they are strong, or come alongside students and offer support in areas where they are still growing. Classical Conversations is committed to helping families homeschool successfully through high school.
Their ultimate goal: to support your desire to "Know God and to make Him Known."
There is a Classical Conversations program to meet your needs and you can find it when you speak to them at the Expo.
Find their exhibit and "Get Connected."
SETX Homeschool Expo
June 22, 2-6 pm
and
June 23, 9am-4pm
Ford Park Entertainment Center
5115 IH 10 Access Rd
Beaumont, TX 77705
Hotel and visitor's information: www.beaumontcvb.com. Reserve your room at the MCM Elegante Hotel for a great price of $99 for this event.
$10+tax with online early registration
or
$15 (tax included/cash, debit or credit) at the door
​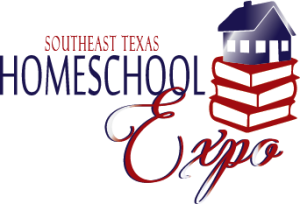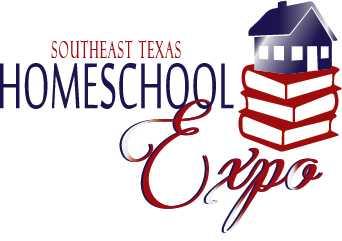 Facebook: SETX Homeschool Expo
Instagram: SETXHomeschool
Twitter: SETXHomeschool
Lunch options will be available for purchase in the Ford Park Concessions Booth.