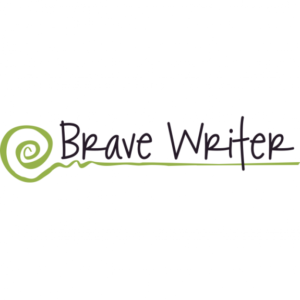 Writing is just hard sometimes.  But just like anything else in life, we just have to choose to do the hard things.  Rather than focusing on a grade level for writing, Brave Writer allows your children to jump in at their writing level.
The Brave Writer program brings a fresh point of view to the writing process. Rather than emphasizing format writing as the key to success, Brave Writer's materials and instructors facilitate the emergence of an authentic writing voice in your children. Once children have access to the language, insights, and ideas locked within, they easily learn a variety of writing genres, including the rigorous academic formats of high school and college.
Brave Writer offers home study courses for original writing, literature-based language arts programs, and online classes (where you have the support and guidance of an instructor as well as the companionship of other homeschool families).
So check out Brave Writer today for your language arts and writing needs.