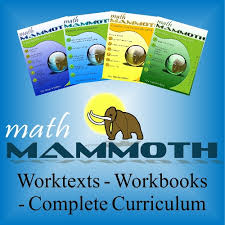 Math Mammoth doesn't take chances with your child's education, making sure all the concepts are presented clearly in units that stress mastery. If variety is what you need, they have that too!
Math Mammoth offers affordable, yet quality math worktexts and workbooks for elementary and middle school (plus some supplemental materials for high school), loved by parents, homeschoolers, and teachers.  All of the books are available as downloads—and most also as printed books.
Don't guess when it comes to Math! Math Mammoth provides free assessments and samples so you don't have to guess if it's the right math or the correct level for your child. With parent advice at your fingertips and quality affordable worktexts available as downloads or print, Math Mammoth does the work to make math enjoyable for both you and your child.
Maria even has mini math teaching courses and a freebies section on her Math Mammoth website. She has taken the opportunity to send samples of her program and curriculum to the Southeast Texas Homeschool Expo for you to see and review them in person. Visit Cornerstone Bookstore beside Berean Builders at the Expo to look at a sampling of the products for Math Mammoth. There will not be gaps in math for your student if you take advantage of all that Math Mammoth offers!
Whether you are looking for a complete curriculum for homeschooling, supplemental materials to fill in gaps, or material for homework help, Math Mammoth has something for you!

SETX Homeschool Expo
June 22, 2-6 pm
and
June 23, 9am-4pm
Ford Park Entertainment Center
5115 IH 10 Access Rd
Beaumont, TX 77705
Hotel and visitor's information: www.beaumontcvb.com. Reserve your room at the MCM Elegante Hotel for a great price of $99 for this event.
(Call for reservations and mention SETX Homeschool Expo for discount pricing.)
$10+tax with online early registration
or
$15 (tax included/cash, debit or credit) at the door
​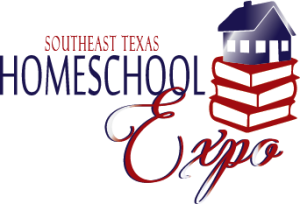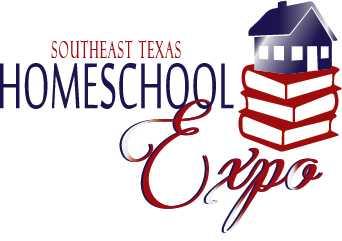 Facebook: SETX Homeschool Expo
Instagram: SETXHomeschool
Twitter: SETXHomeschool
Lunch options will be available for purchase on Saturday only in the Ford Park Concessions Booth.