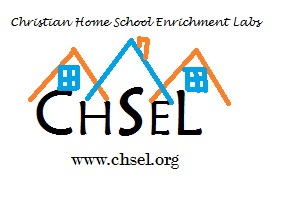 CHSEL now offers labs on Tuesdays and Fridays!! Come for one, or come for all. Choose the labs that enrich what you are doing at home, or select one that you just wish you could do at home!
CHSEL grants homeschool mommas their wish! Sometimes it's difficult to balance the need to take care of things around our homes and fit in all of the fun and engaging learning opportunities we want our children to have. Sometimes we get in a pattern of just "assigning" work for our children because we are busy with other children, cleaning, cooking or even shopping and then there isn't much time left for reading together, doing a science lab or an ar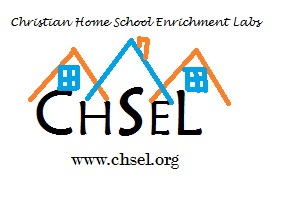 t project. If you've ever wished you could get it all in and still get things done, will want to find out more about CHSEL.
Labs in almost every subject enhance your homeschool life and provide enrichment in subjects you are teaching at home. You and your child can choose from Writing, Science, PE, Sewing, Cooking, Literature, Social Studies and much more! We know how difficult it is to get in the "fun stuff" and make sure the academics are covered while meeting all the needs of your family. At CHSEL, they also know that sometimes a subject just comes alive when there are direct hands-on activities provided to make the connections. Writing, Chemistry, Biology, Physical Science, Latin, Spanish, Art, and even Sign Language are a part of CHSEL's 2017-2018labs.
Affordable, helpful, encouraging, and fulfilling. That's what they want to offer you at CHSEL.  Visit with some CHSEL members to find out how it has worked for them and get information while you're at the Southeast Texas Homeschool Expo in Lumberton, TX June 24!
CHSEL is a part of the ministry of Lighthouse Educational Services and STEP (Southeast Texas Educational Partnership.)